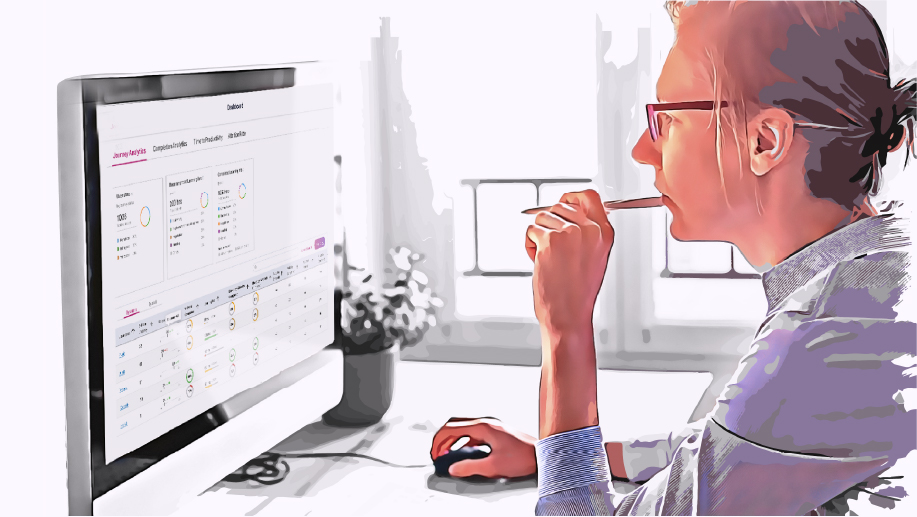 Business intelligence tool for learning and skilling analytics
* We don't share your personal info with anyone. Check out our Privacy Policy for more information.
Transform raw learning data into actionable insights.
Optimize and improve learning experiences.
Save enormous amounts of time in creating reports.


Add unlimited analytics pages, build your own reports
Break down data by several cuts and filters for advanced analysis
Auto-generate and schedule timely reports, delivered to your inbox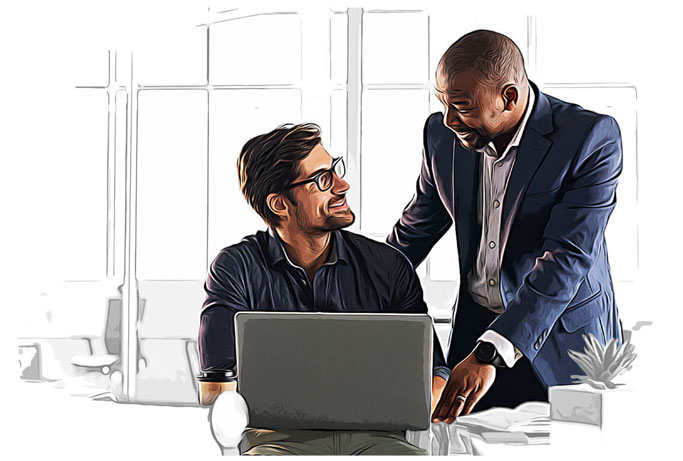 How is Netflix aware of precisely what you'd like to watch next?
How does Spotify curate the perfect playlist for you?
Data Analytics is no longer just a trend. It's an indispensable tool to understand user behaviour through quicker, deeper insights that helps make better decisions.
Skilling and development has gained strategic importance in an organization in recent times. Most organizations might have a learning platform in place, but is that enough? L&D leaders have to make several decisions to optimize and improve learning experiences to keep the workforce engaged. Decisions like whether a self-paced or a push-based module is more effective, is driven by insightful data.
Insightful data or Analytics is often confused with reporting. Most products are focused on reporting, which is a data dump presented in an organized format, as opposed to analytics, where data can lead to actionable insights and better outcomes for the business. This is where we come in.
The disprz analytics builder enables the transformation of raw data into actionable insights, from data to decisions, for the L&D organization. It allows you to create customized reports using accurate data to give you deeper insights into learner behaviour and usage patterns. This tool is the one-stop solution CXOs need to assess the current state, identify gaps, and make better skilling decisions for the future.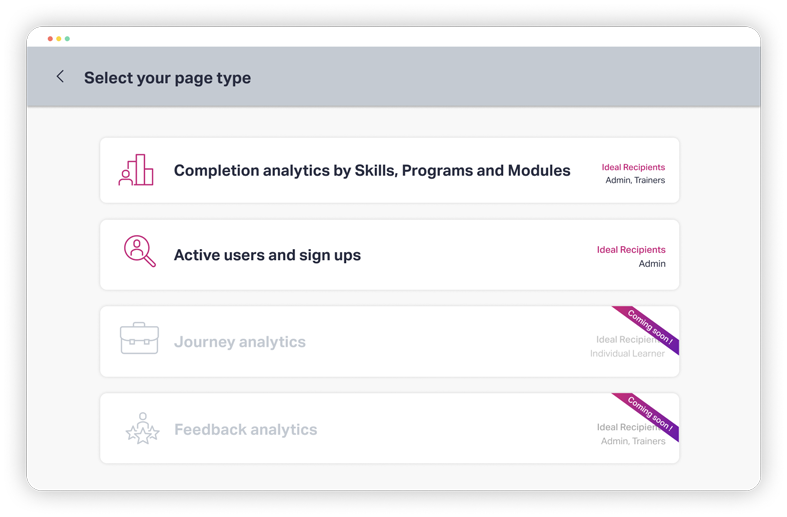 DIY reports. View accurate usage trends, patterns, and anomalies
Add unlimited analytics' pages and get insights on time spent on learning, completions, journeys, KPI based coaching, and other abstract metrics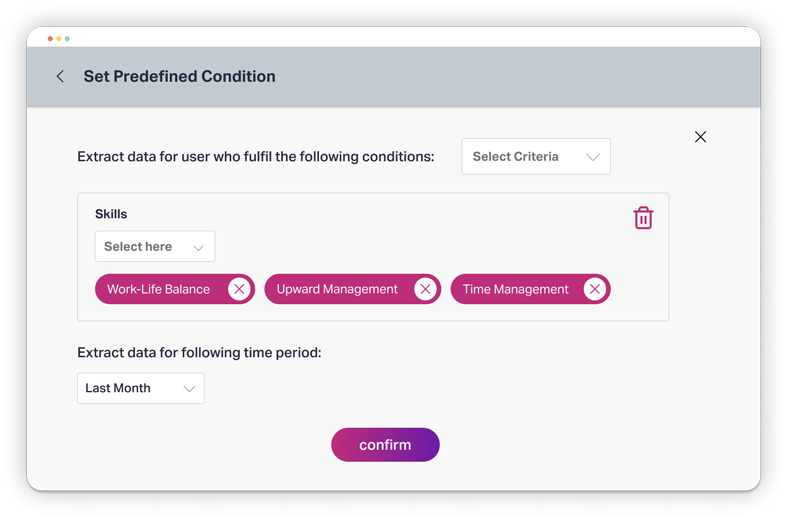 Discover hidden insights from your raw data. Apply filters across various categories in real-time
Apply cuts and conditioning to break down data across modules, user types, location, and much more

Make data interpretation
easy and visually appealing
Apply cuts and conditioning to break down data across modules, user types, location, and much more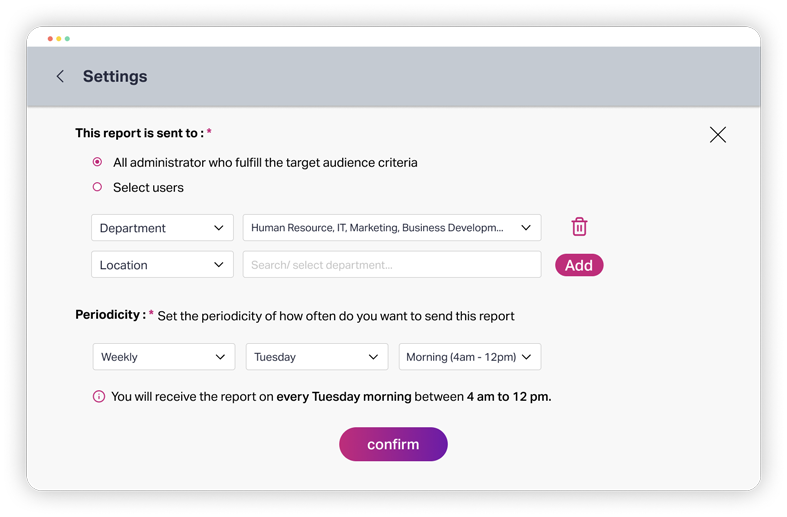 Auto-create and schedule report
Time is a luxury that organizations don't have. Get custom-made reports in no time, mailed to your inbox
Generate timely PDF and PPT reports, delivered to your mailbox